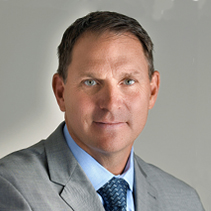 George Hampton
President & CEO
President & CEO Mr. Hampton joined Currax Pharmaceuticals in April of 2019 as President & CEO and serves on its board of directors. Prior to joining Currax, Mr. Hampton served as executive vice president, primary care business unit for Horizon Pharmaceuticals (HZNP), a public biopharmaceutical company. In this role he was tasked with leading the forward-looking strategy, as well as establishing operational goals for the business. Previously, Mr. Hampton served as executive vice president, global orphan business unit and international operations for Horizon Pharmaceuticals. He has more than 25 years of experience as a successful executive in the pharmaceutical and biotech field on both a national and international scale including specific expertise in rare disease (ACTIMMUNE, RAVICTI, PROCYSBI), autoimmune (HUMIRA), primary care, orthopedic (CELEBREX), diabetes (BYETTA), anti-infectives and cardiovascular spaces. This includes roles of increasing responsibility in sales, marketing and operations at G.D. Searle, Abbott, (now AbbVie), Amylin and Horizon Pharmaceuticals. Hampton earned his Bachelor of Science from Miami University in Oxford, Ohio. He serves on the board of Amyrt Pharmaceuticals (AMYT.L), a biopharmaceutical company. Additionally, he serves on the board of IMAC (NASDAQ: IMAC) regeneration medical centers.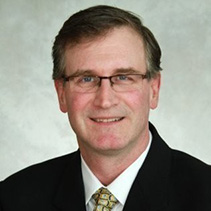 Dr. Michael Kyle
SVP, Chief Medical Officer
SVP, Chief Medical Officer Dr. Michael Kyle joined Currax in January 2022 as Senior Vice President, Chief Medical Officer. Prior to joining Currax, Dr. Kyle served as Head of Development with Jiangsu HengRui Pharmaceuticals, where he was responsible for developing and leading the clinical, regulatory and medical affairs organizations in the U.S. and Europe.  Previously, Dr. Kyle held various posts across Pfizer's clinical development and medical affairs organizations including Sr. Director clinical development and U.S. Medical Director medical affairs. He also held global leadership roles as Global Medical Lead Business Development, Chief Medical Officer for the Consumer Health Division and Head of Global Clinical Sciences and Operations for the Upjohn Division of Pfizer.  Throughout his pharmaceutical career, he has provided oversight and leadership for more than 300 phase I-IV trials as well as investigator-initiated studies. Dr. Kyle earned his Bachelor of Science in Psychology from Loyola University and his Medical Degree from Rush Medical College in Chicago. He is a Board-Certified family physician and completed his residency training at West Suburban Family Medicine Residency Program in Oak Park/River Forest, IL.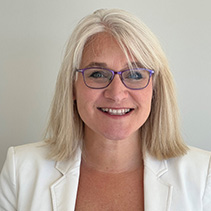 Hope Mueller
SVP, Corporate
Development & Strategy
SVP, Corporate Development & Strategy Hope joined Currax Pharmaceuticals in February of 2022 as the Senior Vice President of Corporate Development & Strategy. She has over 25 years' experience with increasing roles of responsibility at Horizon, Crealta, Catalent, Baxter, Eli Lilly, and Cook Pharmaceutical Solutions.  Hope earned her Bachelor of Science degree from Indiana University Bloomington in Biology and her Master of Business Administration from Northwestern University – Kellogg School of Management. She is the Founder and President of Hunter Street Charity, an organization that provides support for children and families during critical times of need.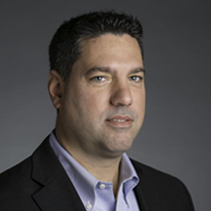 Aaron Baratta
VP, Sales
VP, Sales Aaron joined Currax in June of 2019 as Vice President of Sales. His expertise is in launching new companies focused on sales and culture development. He has over 20 years of pharmaceutical experience in various sales leadership positions. Prior to Currax he was Group Vice President of Sales at Horizon Pharma reporting to the GM's for 3 separate business units focused on sales strategies, talent acquisition, incentive comp design and people leadership development. As the Vice President of Sales at Horizon for the primary care business, sales for DUEXIS, VIMOVO and PENNSAID 2% grew from < 80M to 600M in 3 years. Prior to Horizon, Aaron helped build 3 start-up pharmaceutical companies with Victory Pharma, Cornerstone Bio Pharma and Biovail all in sales leadership roles launching new salesforces. Aaron has a Bachelor of Arts in Marketing with a concentration in Sales and Sales Management at Arizona State University in Tempe, Arizona.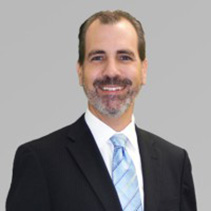 Aaron Chesnut
VP, Technical Operations
VP, Technical Operations
Aaron joined Currax Pharmaceuticals in 2021 as the Vice President of Technical Operations. He has over 20 years of strategic and operational experience in multinational biopharmaceutical organizations and leadership experience with numerous medical device/pharmaceutical functions including research & development, clinical trials, manufacturing, engineering, laboratory testing, quality, and regulatory affairs.
Prior to Currax, Aaron was the Owner and Principal Consultant for Foundation Solutions GxP, where he led a team of senior level consultants for the startup, tech transfer and FDA licensure of biosimilar products manufactured in South Korea. He has also successfully implemented and led Quality Systems for multiple pharmaceutical organizations.
Aaron has worked at biopharmaceutical companies including Baxter BioScience, BiogenIDEC, Genentech Inc., Allergan and PMI BioPharma Solutions.
Aaron has a Bachelor of Science in Biochemistry from the University of California.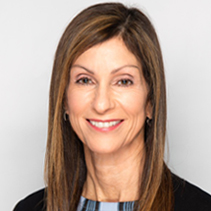 Laura Lustig
VP, Human Resources
Laura Lustig joined Currax Pharmaceuticals in January of 2020 as the Vice President, Human Resources. Prior to joining Currax, Laura served as the vice president, human resources for Cardiac Science Corporation, a private equity-medical device firm. Previously, Laura was appointed the vice president, human resources for Horizon Therapeutics (HZNP), a public biopharmaceutical company. Laura has more than 25 years of experience leading global human resources building high-performance teams and winning or strong cultures, talent development, organizational change strategies aligned with growth and transformations. Laura spent nine of those years in HR leadership roles at Baxter International, and Fenwal, Inc.