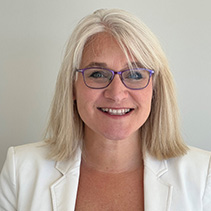 SVP, Corporate Development & Strategy
Hope joined Currax Pharmaceuticals in February of 2022 as the Senior Vice President of Corporate Development & Strategy. She has over 25 years' experience with increasing roles of responsibility at Horizon, Crealta, Catalent, Baxter, Eli Lilly, and Cook Pharmaceutical Solutions. 
Hope earned her Bachelor of Science degree from Indiana University Bloomington in Biology and her Master of Business Administration from Northwestern University – Kellogg School of Management. She is the Founder and President of Hunter Street Charity, an organization that provides support for children and families during critical times of need.