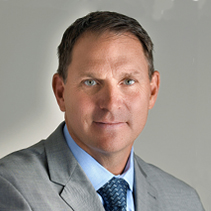 Chief Executive Officer
Mr. Hampton joined Currax Pharmaceuticals in April of 2019 as Chief Executive Officer and serves on its board of directors. Prior to joining Currax, Mr. Hampton served as executive vice president, primary care business unit for Horizon Pharmaceuticals (HZNP), a public biopharmaceutical company. In this role he was tasked with leading the forward-looking strategy, as well as establishing operational goals for the business. Previously, Mr. Hampton served as executive vice president, global orphan business unit and international operations for Horizon Pharmaceuticals. He has more than 25 years of experience as a successful executive in the pharmaceutical and biotech field on both a national and international scale including specific expertise in rare disease (ACTIMMUNE, RAVICTI, PROCYSBI), autoimmune (HUMIRA), primary care, orthopedic (CELEBREX), diabetes (BYETTA), anti-infectives and cardiovascular spaces. This includes roles of increasing responsibility in sales, marketing and operations at G.D. Searle, Abbott, (now AbbVie), Amylin and Horizon Pharmaceuticals.
Hampton earned his Bachelor of Science from Miami University in Oxford, Ohio. He serves on the board of Amyrt Pharmaceuticals (AMYT.L), a biopharmaceutical company. Additionally, he serves on the board of IMAC (NASDAQ: IMAC) regeneration medical centers.