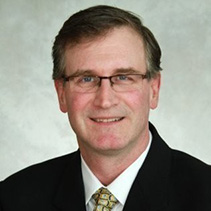 SVP, Chief Medical Officer
Dr. Michael Kyle joined Currax in January 2022 as Senior Vice President, Chief Medical Officer. Prior to joining Currax, Dr. Kyle served as Head of Development with Jiangsu HengRui Pharmaceuticals, where he was responsible for developing and leading the clinical, regulatory and medical affairs organizations in the U.S. and Europe. 
Previously, Dr. Kyle held various posts across Pfizer's clinical development and medical affairs organizations including Sr. Director clinical development and U.S. Medical Director medical affairs. He also held global leadership roles as Global Medical Lead Business Development, Chief Medical Officer for the Consumer Health Division and Head of Global Clinical Sciences and Operations for the Upjohn Division of Pfizer. 
Throughout his pharmaceutical career, he has provided oversight and leadership for more than 300 phase I-IV trials as well as investigator-initiated studies.
Dr. Kyle earned his Bachelor of Science in Psychology from Loyola University and his Medical Degree from Rush Medical College in Chicago. He is a Board-Certified family physician and completed his residency training at West Suburban Family Medicine Residency Program in Oak Park/River Forest, IL.