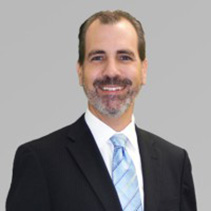 VP, Technical Operations
Aaron joined Currax Pharmaceuticals in 2021 as the Vice President of Technical Operations. He has over 20 years of strategic and operational experience in multinational biopharmaceutical organizations and leadership experience with numerous medical device/pharmaceutical functions including research & development, clinical trials, manufacturing, engineering, laboratory testing, quality, and regulatory affairs.
Prior to Currax, Aaron was the Owner and Principal Consultant for Foundation Solutions GxP, where he led a team of senior level consultants for the startup, tech transfer and FDA licensure of biosimilar products manufactured in South Korea. He has also successfully implemented and led Quality Systems for multiple pharmaceutical organizations.
Aaron has worked at biopharmaceutical companies including Baxter BioScience, BiogenIDEC, Genentech Inc., Allergan and PMI BioPharma Solutions.
Aaron has a Bachelor of Science in Biochemistry from the University of California.