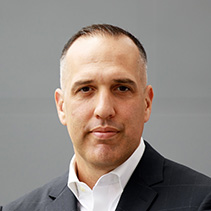 SVP, Global Marketing and Strategic Alliance Management
Ed joined Currax Pharmaceuticals in October of 2021 as the Senior Vice President of Global Marketing and Strategic Alliance Management. Ed is responsible for worldwide commercial strategy for the entire Currax portfolio with a priority focus on CONTRAVE® (naltrexone  HCI/bupropion HCI), the number one prescribed oral weight-loss branded medication in the US. He oversees the Company's global partnerships and strategic alliances. 
Prior to joining Currax, Ed served as a Novo Nordisk, Inc. (NNI) Leadership Team Member and Vice President, Head of Cardiometabolic Portfolio, where he led the launches of Ozempic, Rybelsus and Wegovy. He previously held roles as the Vice President, Sales Execution and Operations, as well as Senior Brand Director of Saxenda® at NNI.
Ed earned his Bachelor of Science degree from Lehigh University in Finance and his Master of Business Administration from Fordham University. He is also a board member of the New York/New Jersey American Diabetes Association and member of Steps Together, an organization that supports families impacted by medical crises.