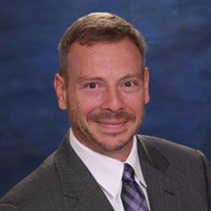 Senior Vice President Technical and Scientific Affairs
Anthony M. Orrico joined Currax as Senior Vice President Technical and Scientific Affairs in April 2019. Mr. Orrico has over 25 years' experience in pharmaceutical development, technical operations, and supply chain. Prior to joining Currax, Mr. Orrico served as Vice President of Supply and Technical Operations at Pernix Therapeutics. Previously, he was the Vice President Global Supply Chain at Mylan Pharmaceuticals where he led the transition of the second-generation patient-friendly epinephrine auto-injector in over 20 countries during a period of unprecedented unit volume growth. Other previous positions include technical operations roles of increasing responsibility at Alpharma Pharmaceuticals and Hoffmann La-Roche.
Mr. Orrico earned a Bachelor of Science in Fundamental Engineering from Lehigh University, a Master of Science in Microbiology from Seton Hall University, and an Executive MBA in Finance from Rutgers University. Mr. Orrico is a Certified Supply Chain Professional (CSCP) and Lean Six Sigma Black Belt.