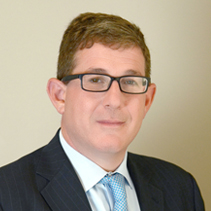 VP, Global Marketing and Commercial Operations
George P. Jones joined Currax as Vice President of VP, Global Marketing and Commercial Operations in April 2019 Mr. Jones has over 20 years' experience in sales, strategic planning and business management. Prior to joining Currax . Mr. Jones served as Vice President of Sales and Marketing at Pernix Therapeutics. Previously, he was the Senior Director of Marketing at Depomed, Inc. where he supported double digit sales growth and helped oversee the acquisition and re-launch of 5 Pain and CNS assets. Other previous roles include commercial roles of increasing responsibility at Noven Pharmaceuticals, Teva Pharmaceuticals and Elan Pharmaceuticals.
Mr. Jones earned a Bachelor of Arts in Business Administration from State University of New York College at Fredonia.